Home

Statistical Consulting and
Machine Learning / Data Science /
Artificial Intelligence

Publications

The Gradual Countdown:
Quit Smoking the Easy Way!

The Real Junk Food Diet Book v2.0

VWUO-MD Data mining software

HSCT for Rubiana Malla (Hopeful MS Girl)

Google custom search

Books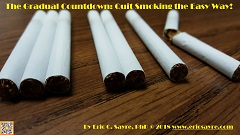 ← Click to check out Hopeful MS Girl!
Crowdfunding - Hematopoietic Stem Cell Transplantation (HSCT) for Rubiana Malla (Hopeful MS Girl)
We have launched a crowdfunding website for Rubiana Malla aka Hopeful MS Girl to try to get her a scientifically proven, life-saving operation. Details are on the website. Can you please take a few minutes out of your busy day to share this with as many people as possible? Perhaps just one quick post on facebook, twitter, instagram, and any other social media? This would help a great deal to gain traction. Please read her story as it will inspire great hope.

Check out our crowdfunding website:
https://hopefulmsgirl.org

Or please consider making a small donation via Interac e-transfer to the following address (Autodeposit enabled). Other donation options including credit cards (via Square) and cryptocurrencies can be found on the website.

Is this all marketing mumbo jumbo?

NO. This is real science, as two recent Canadian clinical trials demonstrate. It just so happens the Mexicans are 20 years ahead of Canada in this area.
1. Atkins HL, Bowman M, Allan D, Anstee G, Arnold DL, Bar-Or A, Bence-Bruckler I, Birch P, Bredeson C, Chen J, Fergusson D, Halpenny M, Hamelin L, Huebsch L, Hutton B, Laneuville P, Lapierre Y, Lee H, Martin L, McDiarmid S, O'Connor P, Ramsay T, Sabloff M, Walker L, Freedman MS. Immunoablation and autologous haemopoietic stem-cell transplantation for aggressive multiple sclerosis: a multicentre single-group phase 2 trial. Lancet. 2016 Aug 6;388(10044):576-85.
2. Uccelli A, Laroni A, Brundin L, Clanet M, Fernandez O, Nabavi SM, Muraro PA, Oliveri RS, Radue EW, Sellner J, Soelberg Sorensen P, Sormani MP, Wuerfel JT, Battaglia MA, Freedman MS; MESEMS study group. MEsenchymal StEm cells for Multiple Sclerosis (MESEMS): a randomized, double blind, cross-over phase I/II clinical trial with autologous mesenchymal stem cells for the therapy of multiple sclerosis. Trials. 2019 May 9;20(1):263.


Try our Google custom search to find relevant content on EricSayre.com and the World Wide Web.

| | |
| --- | --- |
| Questions? Email | |
&nbsp
Web site and all contents © Copyright Eric C. Sayre 2023, All rights reserved.